It's the middle of summer, which means the days are hot, sweaty, and dirty…the perfect pore clogging cocktail!!
So what better time than now to review a skin care product?!?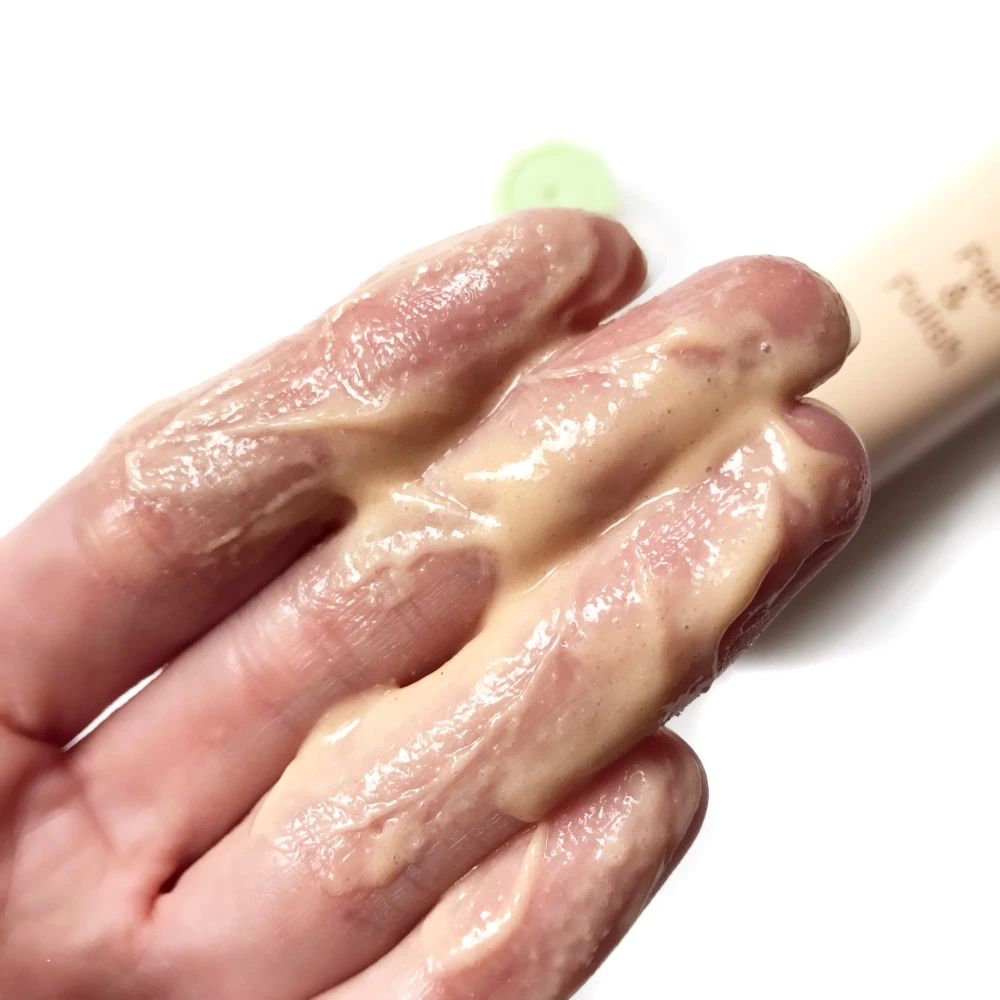 Pixi Peel & Polish ($24):  At first I though this was going to be a peel off face mask, but surprise its a face scrub!! This is loaded with fruit enzymes, lactic acid, and sugar extract to help exfoliate and remove the funky stuff on our faces…aka 'peel' away the dead layers. Don't worry though this is gentle…even on my overly sensitive skin.
The texture is slippery and helps the little scrubbers move easily across the face without feeling overly abrasive. The scent reminds me of watermelon rinds or cucumber water, not sweet or like chemicals…it's hard to explain!
I have been using this for a couple of months and really love it! My skin is fresh, soft, and renewed after every use without any irritation! This is a great way to improve the texture and clarity of your skin without the use of harsh acids! I know $24 sounds like a lot of money, but the tubes are pretty large and you don't need a lot of product, so this will last you a good while! 
---
I hope this helps you make a wise purchase and that's really what I strive for with these reviews! So if you found this useful please follow my Blog and Instagram, also hit those share buttons!!