So, this ELF Review is a little late considering I bought these the day they launched back in early December, sorry guys!!!
Let's swatch that matte shadow goodness!!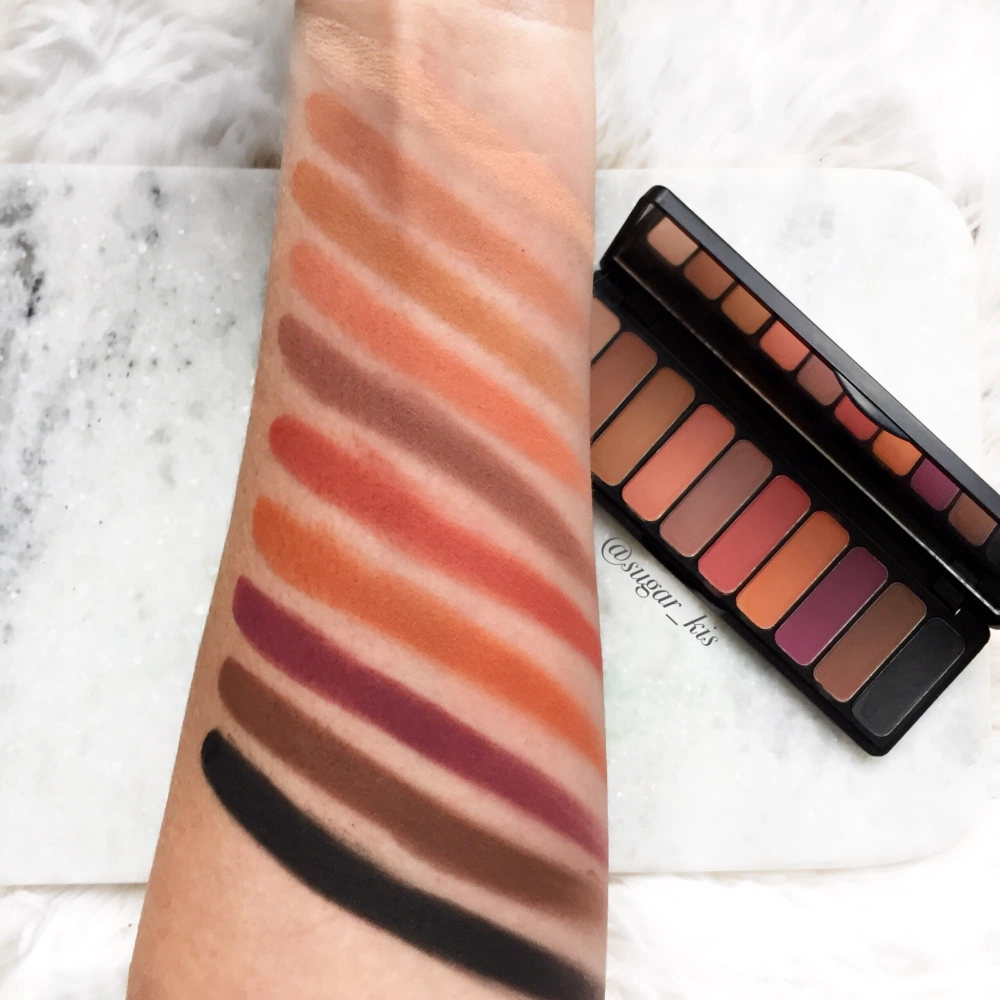 Mad for Matte 2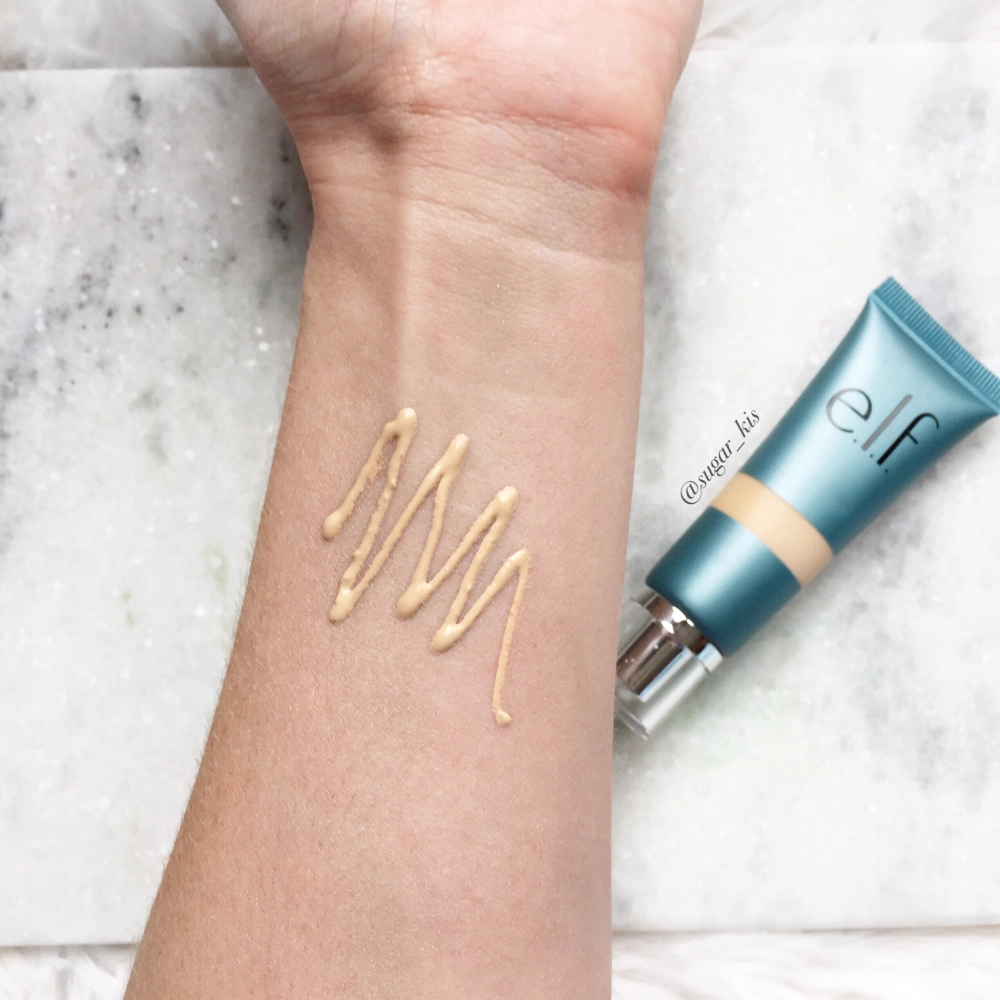 The Aqua Beauty Mousse Foundation in Fair/Light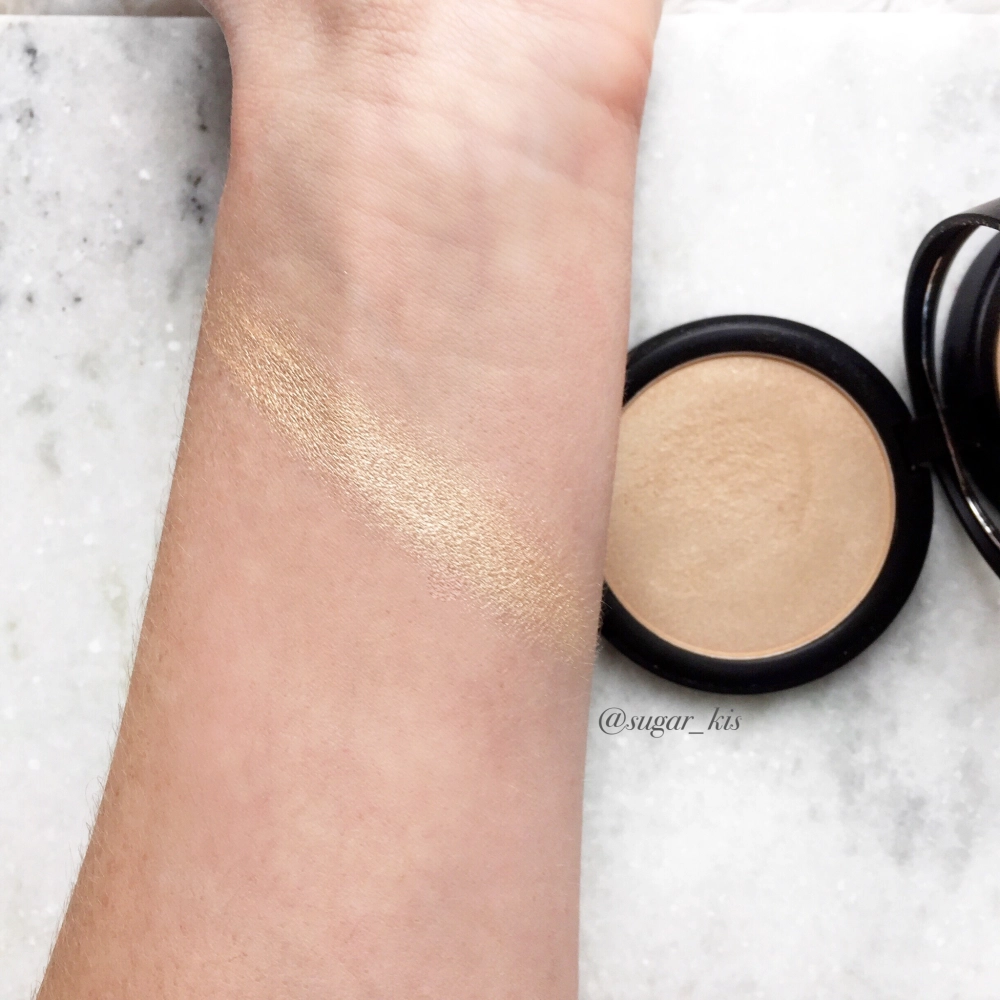 HD Highlighting Powder in Starlight Glow
Review
Mad For Matte 2 $10: As much as I love ELF, their shadows just aren't on my list of recommendation. This palette is really lovely but the overall pigmentation is just lacking like with their other palettes. The first day I used the dust red, orange, and purple to create a lovely look, but they faded after a few hours and looked really patchy. The next day I went for just a neutral look but even with a different primer experienced the patchy wear and an overall muddy look. The shadows are creamy with the purple and black being on the drier side.
The Aqua Beauty Mousse Foundation in Fair/Light $6: This comes in 4 shades, supposed to be hydrating and give a dewy finish. Now as a dry skinned girl, I didn't notice any type of increased hydration and felt it was almost mattifying and there was this initial cooling effect for the first minute of application. This does run on the yellow side, would say the coverage is light but can be built up to a light-medium, and due to its thinner texture I had the best application using the ELF Foundation Blurring Blush or any denser brush versus sponge application.
HD Highlighting Powder in Starlight Glow $6: The second I open this highlight all that came to mind was Mary Lou and had to pull her out of retirement for comparison! Would have to say Starlight Glow is similar, but way more subtle. Now this is a beautiful golden highlight, but you have to use a good setting spray or this powder will wear off and leave spots of glitter on your face!
Final Thoughts
Mad for Matte 2 is really beautiful, but the first 5 shadows lack oomph and wear time isn't great so just keep that in mind if you do buy this. The Aqua Foundation is really nice, works well with other concealers and powders, also lasted throughout the day, but is yellow toned so won't be a good match for everyone. Highlight Powered is lovely, but fades quickly and will leave behind glitter patches if not set properly, if you don't set it then forget it!!
I hope you found this helpful and thank you for visiting!! Feel free to follow me here and on social media!!