It's the Summer of 2017 and shimmer shadows are all the rage!!
I love glitter, palettes, and Tarte…so have been in heaven with all their new launches!! This is my first experience with their Rainforest of the Sea shadows and couldn't be happier!!
Let's get to swatching!!!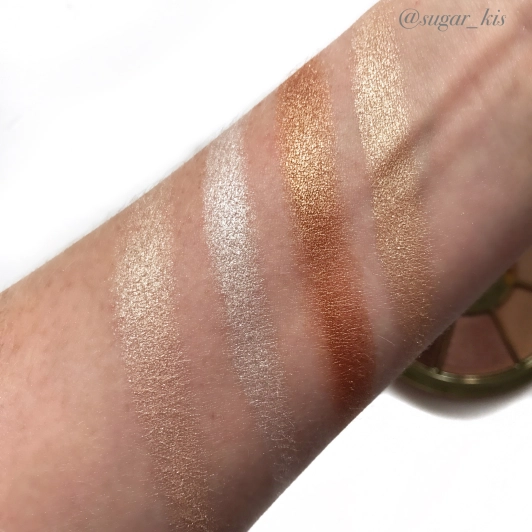 Top to Bottom: Compass, Jewel, Treasure, and Escape.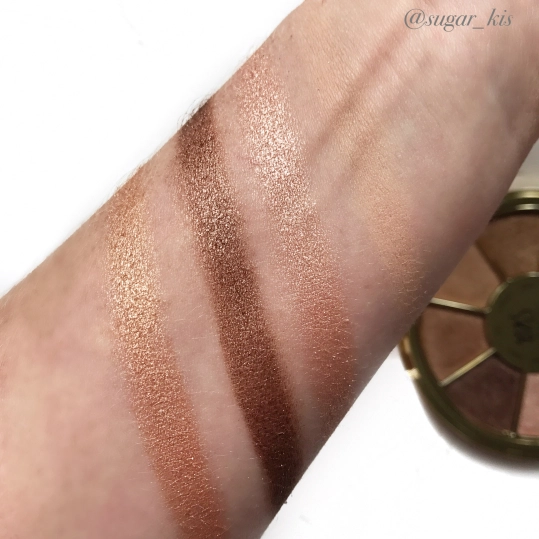 Top to Bottom: Tiki, Heat Wave, Malibu, and Rays.
Rainforest of the Sea Vol III ($36): This palette is limited edition, but still in stock!! There are 8 shadows and only one is a matte, the rest are super creamy shimmers…like I want to frost some cookies with these babies!!
I have been using this for a couple of weeks and love the formula! I always test shadows without primer the first time and haven't felt the need to use it during any application. These just work so well and apply beautifully. You are able to create quick summer looks that range from a soft, sun kiss glow to deep bronzed goddess in the matter of seconds. Seriously, I can put in almost no effort and come out looking fabulous!!
I have used various brush types to see which ones work best, since the formula is softer and shimmers can be a bit tricky with the glitter/fall out. I do prefer to use a flat/dense eyeshadow brushes to help get the most pigment on the first round of application. Fluffy brushes do work shockingly well with next to no fallout out!!
Even with just the one matte shade, this palette is more than capable of creating multiple looks! My only complaint would be that Treasure does have a sheer, frosty appearance when applied under the brow. It doesn't look bad, but not my favorite shade when highlighting.
Here is an up close of a few random shadows to show the smooth texture. I was looking to see if I had any affordable palettes that were similar and couldn't find one. The formula of these shadows are so creamy and everything else felt like powder compared to them!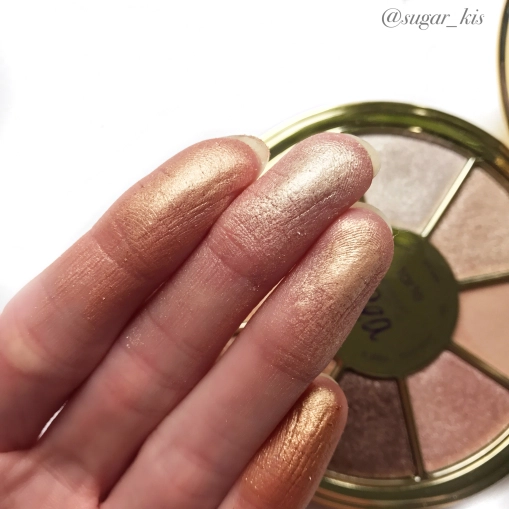 ---
I hope this helps you make a wise purchase and that's really what I strive for with these reviews! So if you found this useful please follow my Blog and Instagram, also hit those share buttons!!