So, I bought these around the beginning of December during a crazy bundle sale and  sadly they got lost in the shadow shuffle! I haven't really heard anyone talk about these and realized that the Jouer website only has three shades available which makes me wonder if they are discontinuing them. Hopefully not because these shadows are really nice!!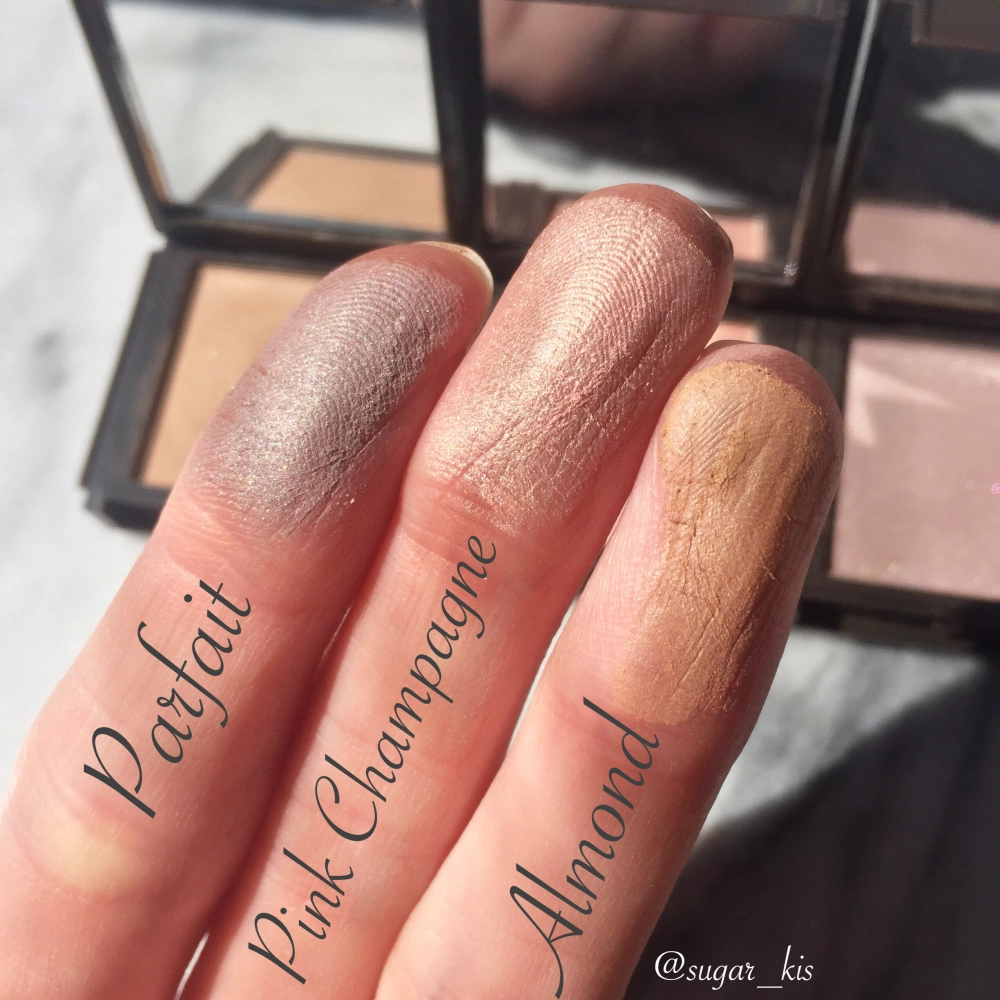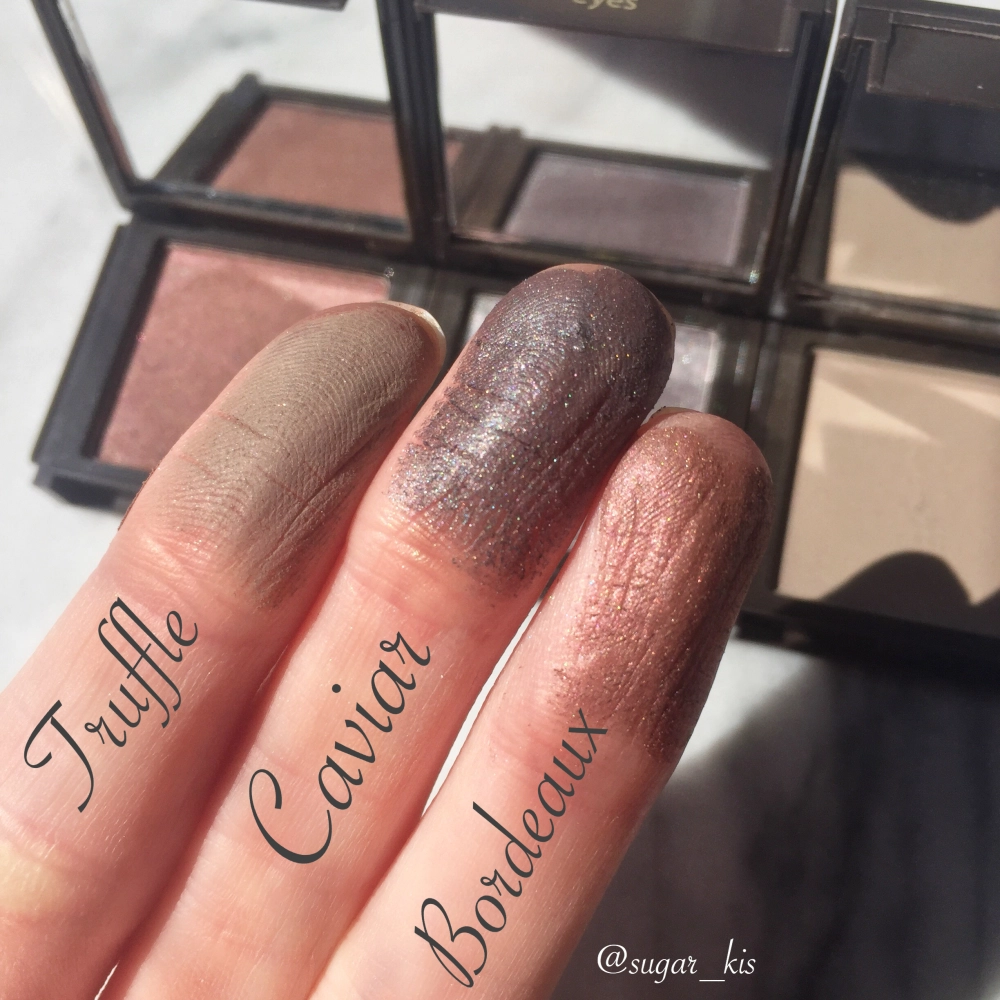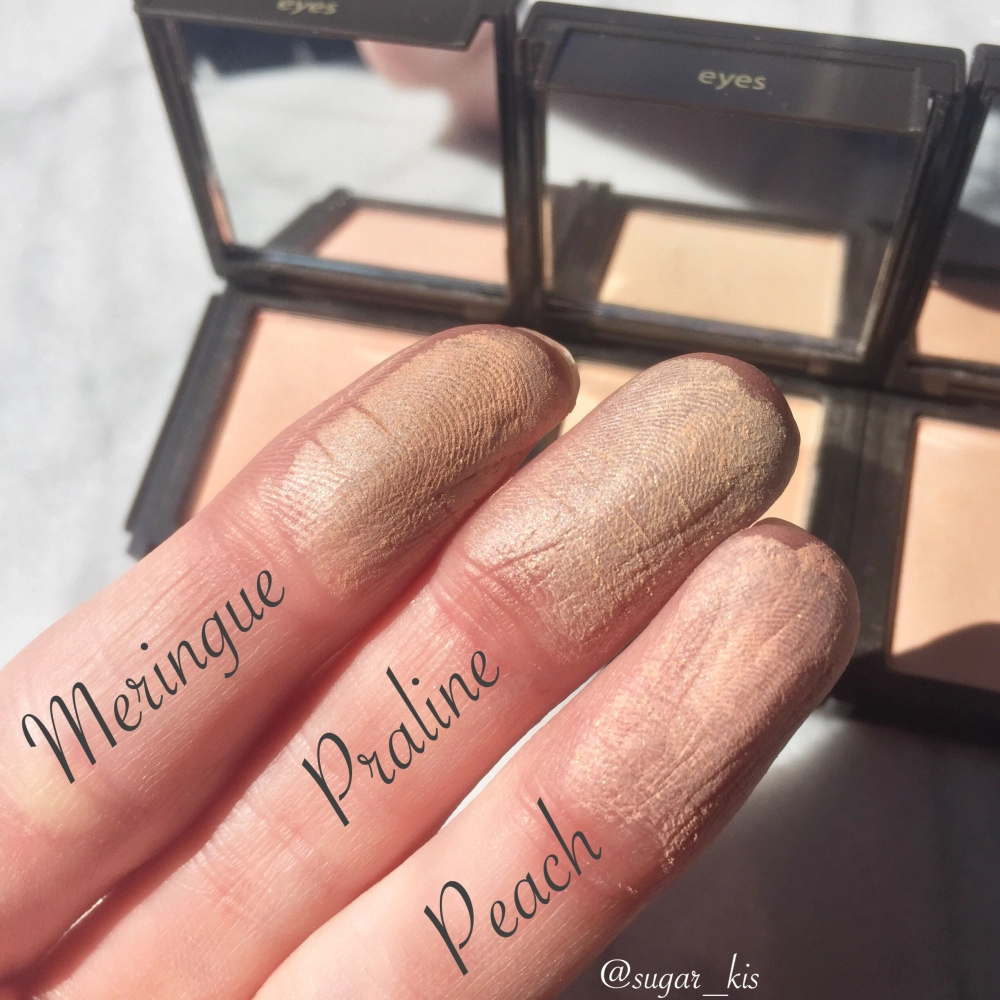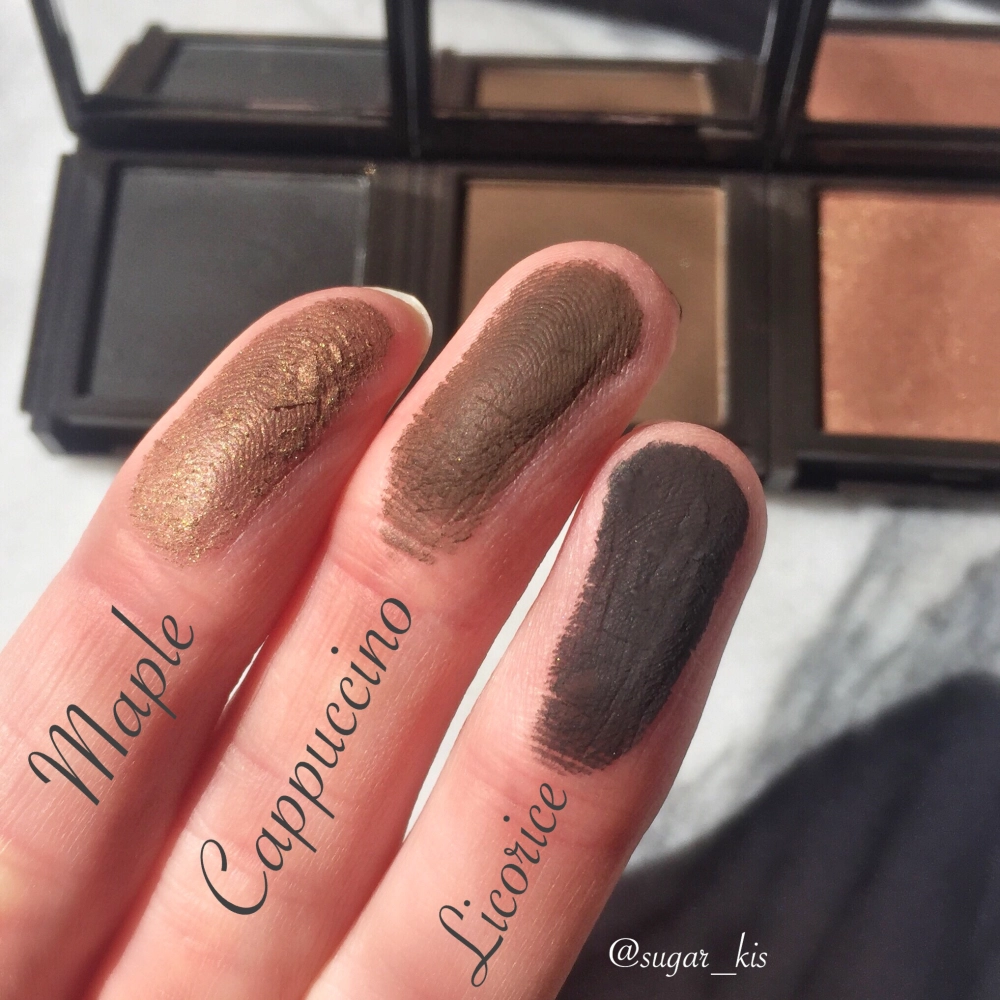 Review
The shadow formula is on the drier side which is really nice considering so many brands are making their shadows extra buttery these days. Not that butter shadows are bad, but they do tend to have extra amounts of fall out and get a bit messy on the eyes.
Anyway, back to Jouer! The formula is drier, but still sort of creamy. All the shadows blend and apply like a dream, there is a bit of kick up but it's on the low side. The dark shades only needed one brush dip at a time to get pigmentation and really built up well, so don't get too heavy-handed! The lighter shades are just as pigmented although they match my pale skin tone so are a bit hard to see in the swatches. All shadows lasted throughout the day with zero creasing or fading even without using a primer. 
The shimmer shades do have glitter, but aren't super sparkly. They add this beautiful slightly romantic glow to the eyes that is hard to describe and unlike other shadows I've tried. 
Final Thoughts
These shadows really encompass the meaning of natural, french beauty!
They are amazing and hopefully Jouer will bring back more shades!! I know they released a palette a few months ago, unfortunately I don't own it and am unsure if the quality of those shadows are the same as the singles. We may never know because it too is out of stock and who knows if it will be back!!
This post may seem like a lost cause, but I believe in makeup miracle and companies resurrect products all the time!!
Thank you for stopping by!! If you found this helpful, make sure to follow my blog and Instagram!!