A youngish peasant woman tried a lot of products this month and these were the best of them!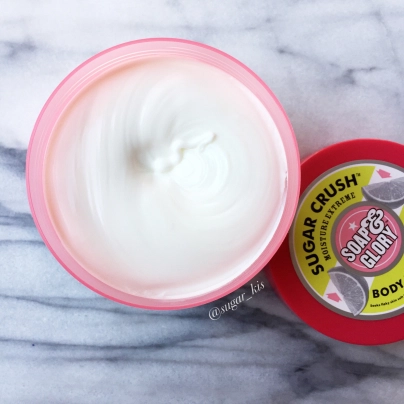 Soap & Glory Body Buttercream: I have been using the Buttercream for over a year now and it continues to be my favorite lotion. It smells like Key Lime Pie and feels like heaven!! This is a new tub because my current one is on its last leg! Trust me, this stuff lasts for months and you will want to eat!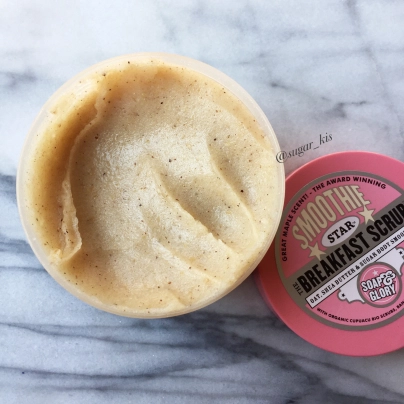 Soap & Glory Breakfast Scrub: I picked up the Breakfast Scrub a few weeks ago after reading a fellow blogger's review and she was right for loving this so much!! It has a sweet sugar, oatmeal smell but it isn't unbearable, unless you hate sweet stuff. It is so creamy and offers a soft scrub, rather than being super scratchy and painful like some scrubs can get.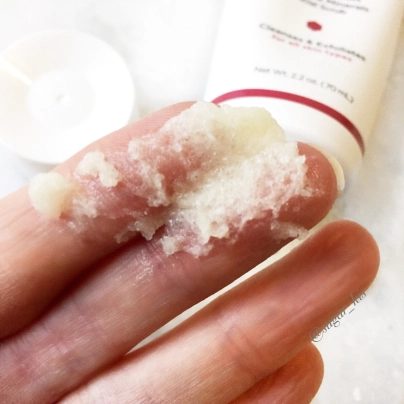 Hey Honey Come Clean Scrub: I have a full review on my Hey Honey post, so will just say that this is a creamy scrub and works wonders if you have dry skin, but need that extra moisture along with a good cleaning!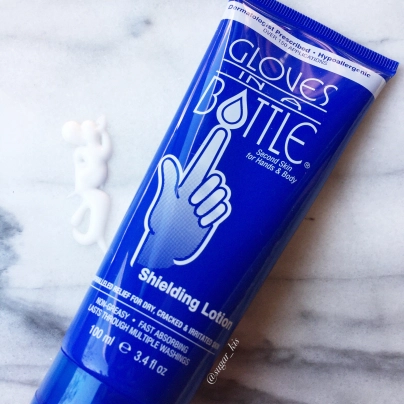 Gloves In A Bottle: So, I am a very dry person: skin, nails, hair, and personality! My hands always get so dry especially during the winter months. I have a horrible habit of not using gloves when doing dishes or deep cleaning my house, plus with kids I am hand washing around the clock. My skin will end up being cracked and bloody by the end of the day. This lotion has been a life saver! It hydrates but most importantly protects my hands from my harsh treatment. The formula isn't greasy or heavy and almost has a soft, powdery finish. This bottle was sent to me a few weeks ago, but my review is honest and I am about to pick up since my bottle is almost empty!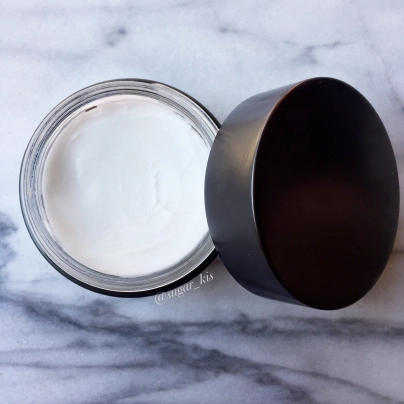 Algenist Power Recharging Pressed Night Serum: I don't even know where to begin, this serum is amazing! I am pale with dry, dull, and uneven skin but saw results the first night with this baby. It brighten, soften, and I swear plumped my skin up like nothing ever has. It is a cream, but melts as you rub it in and glides on unlike some serums that are so thick they tug on your face. The formula is thin so you don't have to use a lot of product and feels like a soothing, hydrating water but packs a serious punch! This jar was sent to me by Algensist but all views and thoughts are my own!
Mario Badescu Silver Powder: I honestly had this sitting in my drawer for a year and was about to throw it away, but decided to give it a use. So happy I did because this crazy powder has changed my nose and chin area! I have large pores around my nose and my chin gets acne and clogged pores no matter what I do and after the first use I saw a difference. The acne just cleared up like magic and  my pores just look clean. I use this once a week with my other face products and highly recommend if you have an oily T-Zone, large pores, wear makeup, and need something extra to help clear all that gunk out. 
Thank you for stopping by!! If you found this helpful, make sure to follow my blog and Instagram!!