So, a dear friend let me know that Revlon came out with some new HD lip products. Needless to say I had to pick up a few since I am already a huge fan of their Ultra HD Matte Lip Colors and wanted to see what these little charmers were all about! I picked up four of the 15 shades and will more than likely grab a few more!
Let's get into some silky, swatch goodness!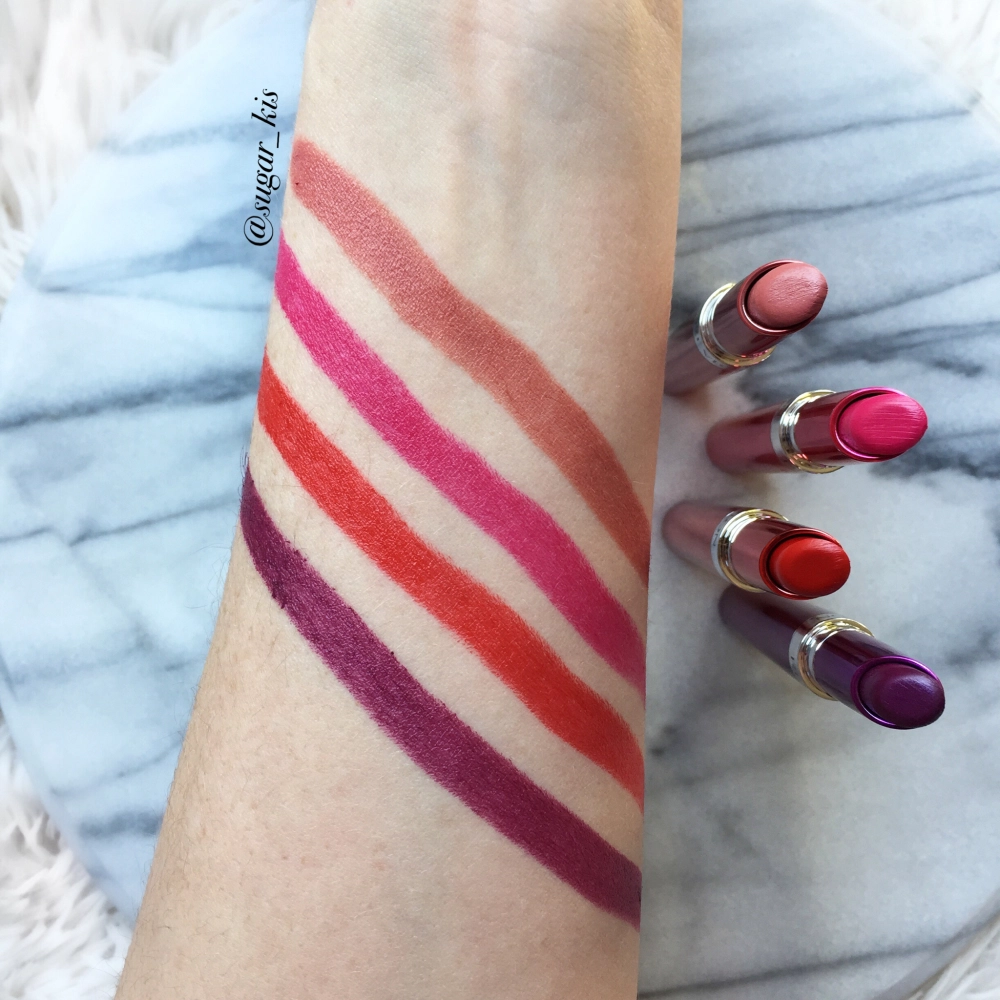 HD Gel Lipcolor:  Desert 710, Garden 735, Lava 750, and Twilight 770.
Review:
HD Gel Lipcolor ($8-$10): These really impressed me and I actually like them more that the Matte Lip Colors. They are effortless when it comes to color pay off and glide on like velvet! The swatches were with one swipe and zero editing! You can go in and really build up the color for a bold look or blot off some product for a gentle flush of color. 
These go on easily and even with my dry lips no crazy prepping was needed. Because the formula is a 'gel' these can be a bit messy if you apply to much, so if going opaque I recommend a lip liner, using one swipe at a time, and blending in the lip color before applying more.
When I did go for the bolder look or used the darker shades, there was that dreadful ring around the lips but using a liner helped along with wiping it before large meals or touching up throughout the day. 
Final Thoughts:
I really enjoyed these little gel lippies! They are great for an easy, polished look and don't require much effort. They do have a few downfalls, but overall I feel they are easy to work with. Have you tried these Hd Gels out yet or planning on picking up a couple?!?
Below are the swatches after a few minutes of wear and being blotted off. You can see the lovely stained left behind!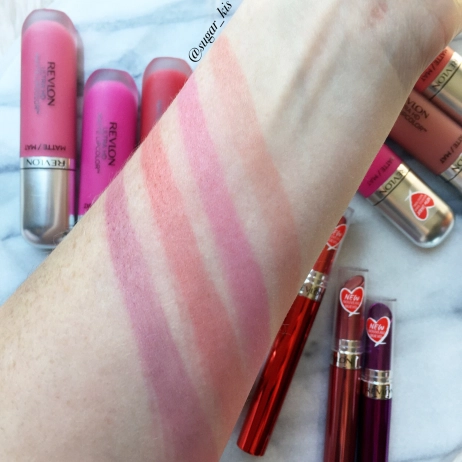 Don't forget to follow my blog and my Instagram for even more reviews!! Thank you for stopping by and have a lovely day!