This is a limited edition palette but is currently instock on both Lorac and Ulta websites! I love just about everything in my Lorac collection and this is no exception!
Let's get into some sweet California Dreams!!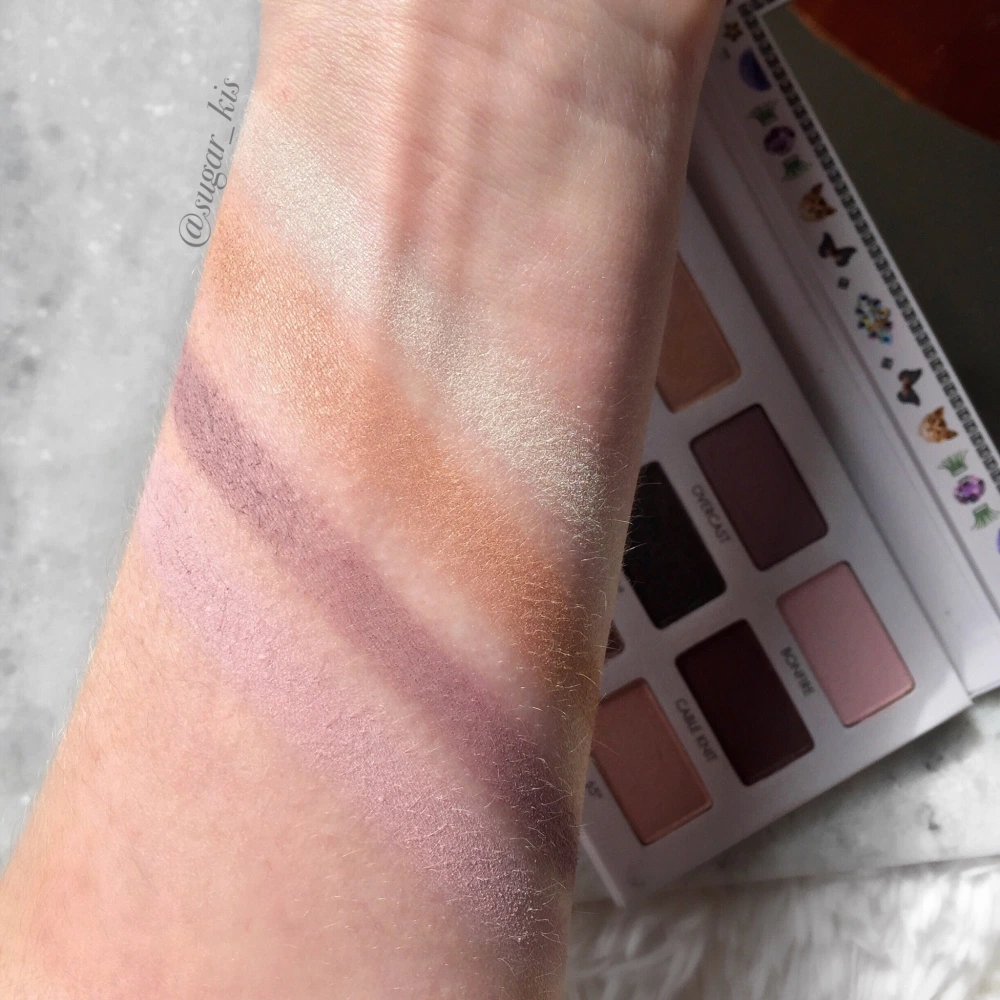 Top Row: Sand Castle*, Button*, Overcast, and Bonfire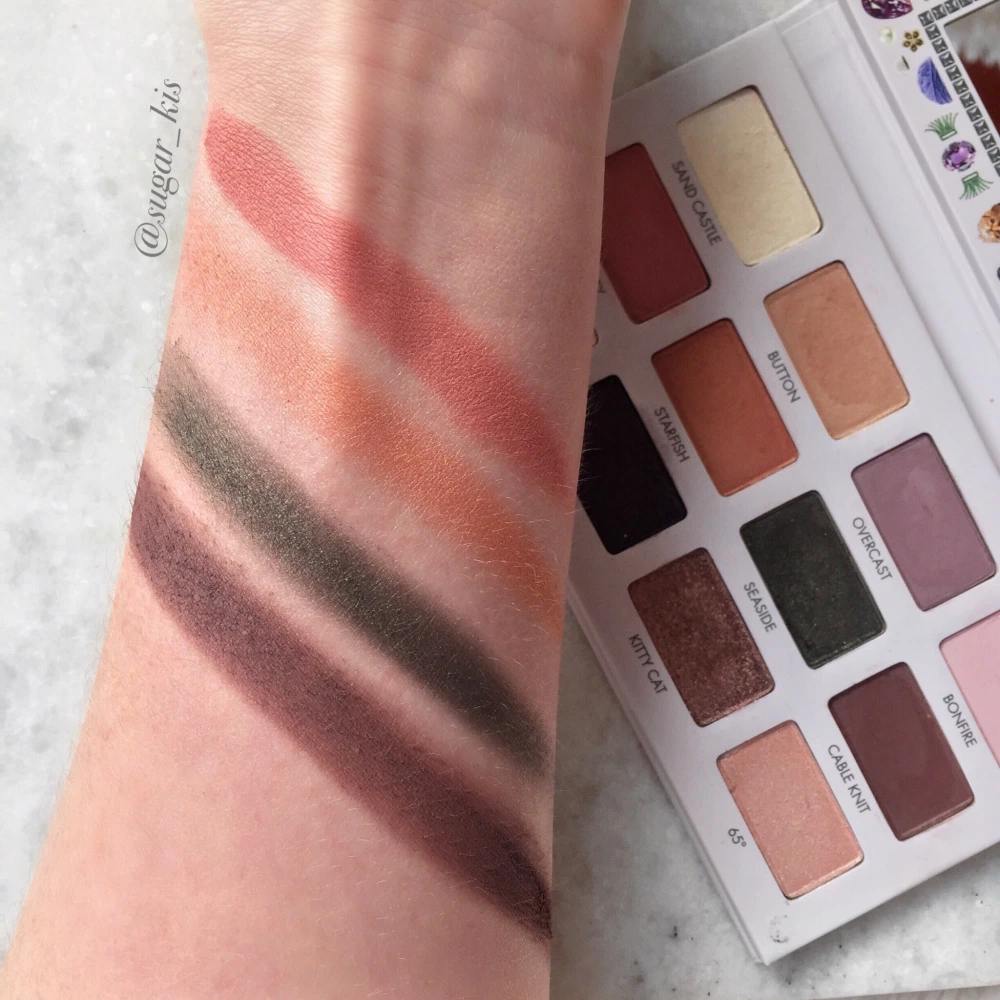 Middle Row: Hot Toddy, Starfish*, Seaside*, and Cable Knit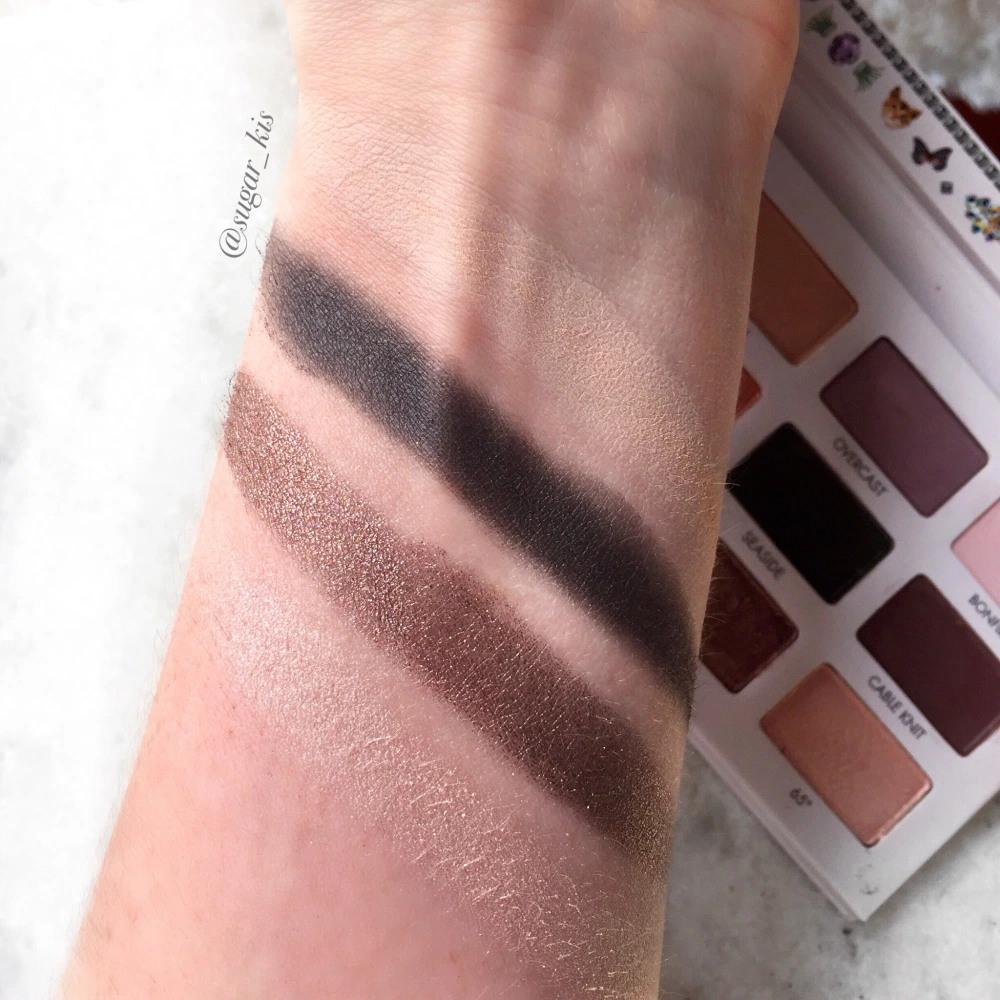 Bottom Row: Cozy, Boots*, Kitty Cat*, and 65 Degree*
* Indicates satin/shimmer shades
Review
California Dreaming Eyeshadow ($30):  You are getting 12 shadows that are a mix of 5 mattes, 2 satin, and 5 shimmers. All the shadows are buttery, have great pigmentation, blend well, and last throughout the day. For me there are 4 shades that were a slight let down. Sand Castle is a bit too frosty and wish they had made it a matte or satin finish. Seaside is a lovely green in pan but pulls dark on the eyes and loses some character. Boots in the pan looks like a deep midnight blue but applies as a glittery black on the eyes. Lastly, 65 Degrees is a lovely nude shade, but doesn't offer much in the form of pigmentation or impact. These 4 shadows aren't deal breakers, but something to note when you are deciding on whether or not to buy this palette.
Final Thoughts
This is a beautiful palette and the quality is right on par with Lorac's Pro eyeshadows. My only complaint is that I wish they had made a few more mattes to help with transitioning and because they have one of the best matte formulas on the market. If you are looking for a neutral palette with personality, warmth and a bit of coolness, then this is definitely for you!!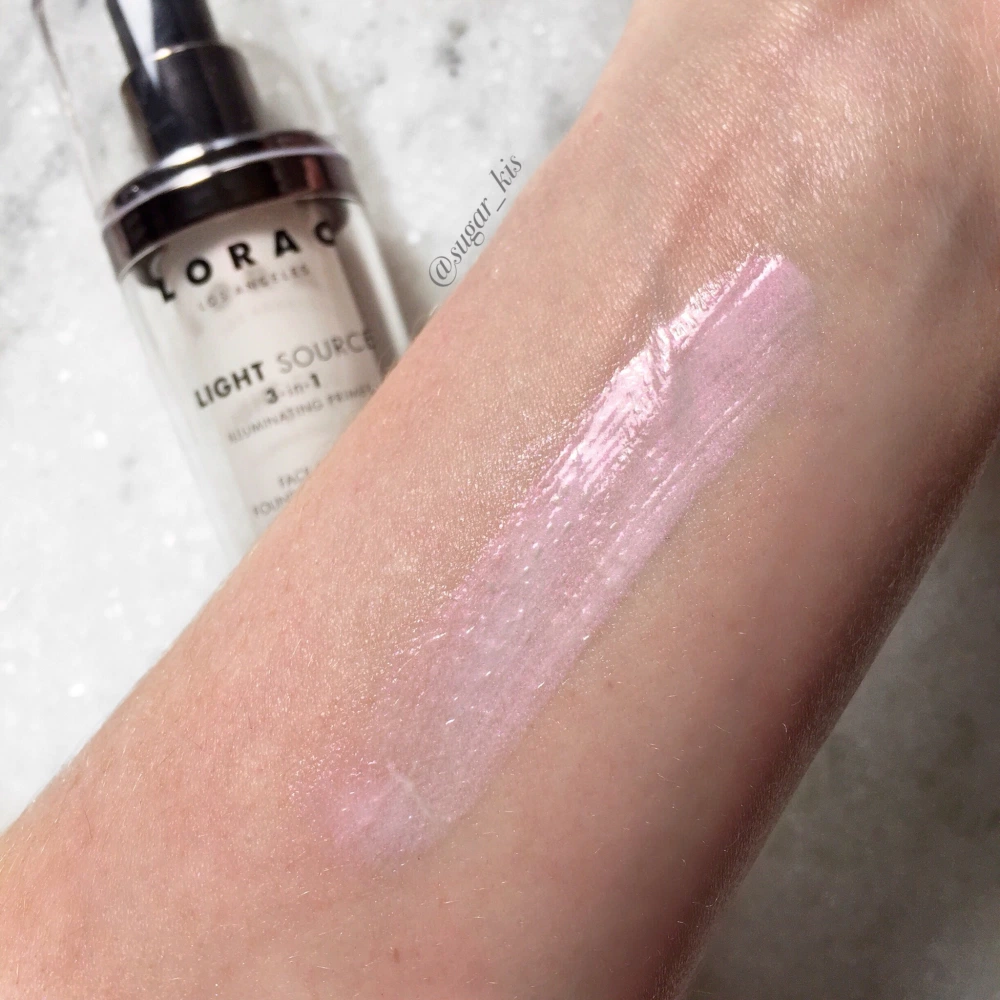 Light Source 3 in 1 Illuminating Primer: Dawn 
Review
Light Source 3 in 1 Illuminating Primer ($35): This comes in 2 shades, Dawn and Dusk. They can be worn 3 ways: as a primer, mixed in with foundation or moisturizer, or on top of makeup to help brighten or highlight.
I went with Dawn because my skin is on the pale side and figured I would get the most use out of this particular shade. The first thing I noticed was the beautiful lavender scent, which is one of the best smells ever and a lovely added bonus! The container is plastic and comes with a pump, which is nice for various reasons. This primer does have fine glitter in it and has a holographic pink hue the more concentrated the application. You can use one pump to sheer out over the face and get a nice glow or layer it on to achieve a more intense highlight.
I didn't notice my makeup lasting any longer with this primer, but it did help smooth my skin and made my makeup look better. If you use a lot of makeup on top of this primer, it will cause the glowing effect to diminish which happens with the vast majority of illuminating primers. If you want that radiant glow it is best to mix this with the foundation.
Final Thoughts
I find the primer to be beautiful, really enjoy the nice glow it adds to my skin, and love the lavender scent! The fact that you can control the intensity of the highlight is appealing, but the pink hue isn't going to be for everyone. I think this is versatile enough for those you love the intense glow or those you prefer a more subtle look!
I hope you found this review helpful!! Please feel free to follow my blog for more reviews and my Instagram!! Thank you for stopping by and have a lovely day!